Ok, so I finally made a changing pad cover. Yay!
The tutorial I used was really great- you can find it
here
. I just used fabric I already had so the accent fabric at the top is smaller than it should be, but it was fun to make and I'm pretty happy with it!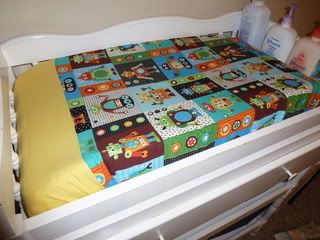 Also, Morgan is getting a lot better at sitting up on his own!