So this is way random... but I can't sleep (so frustrating!) and this seems like the right thing to do:
Post some more pics of Christmas morning and such that I got from my mom.
First, look how cute my parentals are!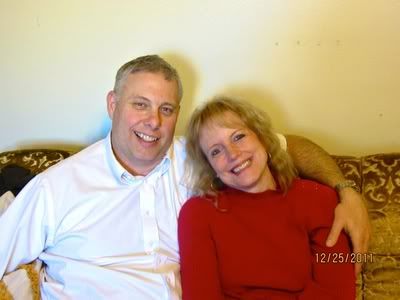 I love them, and I love how much they love each other.
Here's the whole little Christmas clan. Not super flattering for me, but ya know... I like us.
Checkin out the sing-a-ma-jig...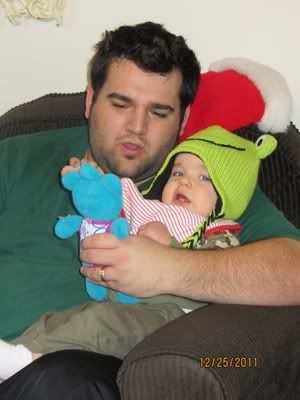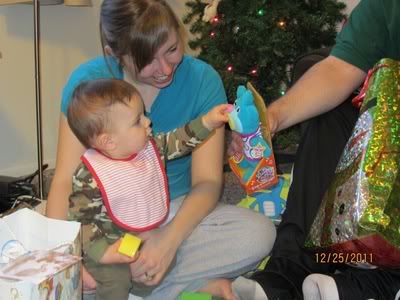 Big boxes are exciting...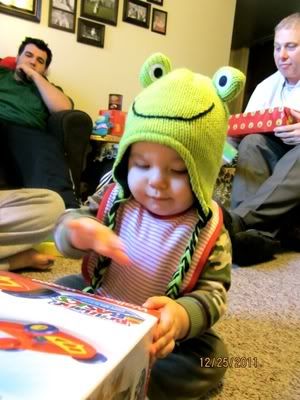 Rasta monkey hat, courtesy of Aunt Amanda. So cute, ha...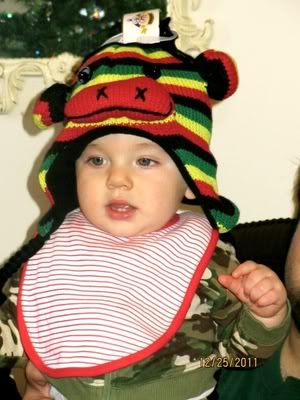 SWEET headphones from Uncle Eric (along with the sing-a-ma-jig)...we were more than a little excited...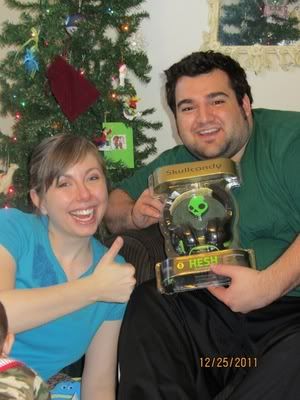 Hangin with the pops, waiting for church...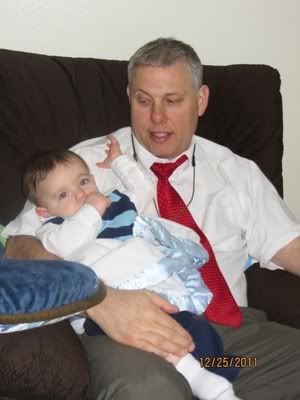 Who couldn't use another little taste of Christmas again, a couple weeks later?
Hope you enjoyed.