I know I just did this super recently, but I want to do it again! I've gotta tell you about the things that Morgs likes doing lately.
Recently he just started being all about putting his toys and things on shelves and surfaces... It's so cute! Everything on the table and couch, he put up there.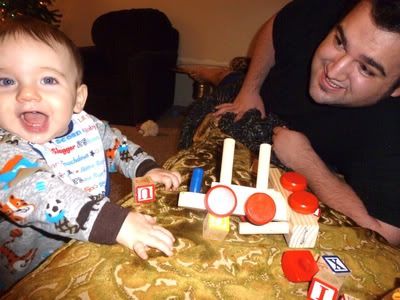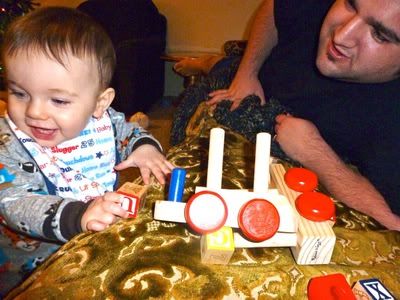 He likes to randomly hold stuff as high as he an above his head and look up... I don't really get it, but I enjoy it...
He loves to play in his carseat... I love the creepy look I caught him with...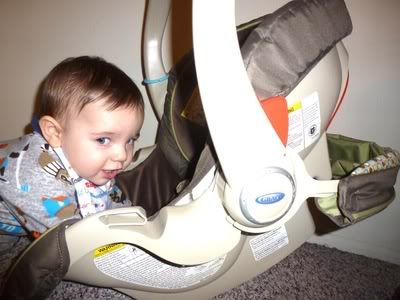 He likes to rough house with mom and dad...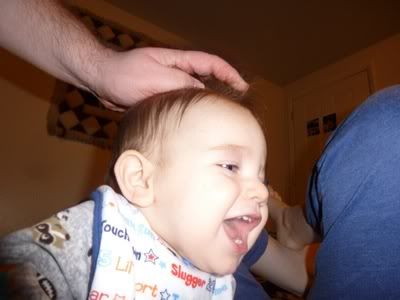 He enjoys nibbling on an occasional Christmas light...
Other random and adorable pastimes that I NEED to get a picture of include pointing at things- random things like the wall and ceiling- and crawling around with something in his mouth like a puppy.
He makes me laugh every day.