Yeah... that's what we call Morgan. Because we can. And he's just such a goob.
Anyways, I wanted to share a few of him latest favorite pastimes.
Here are some things that almost 11 month old Morgan likes to do:
*eat all by himself: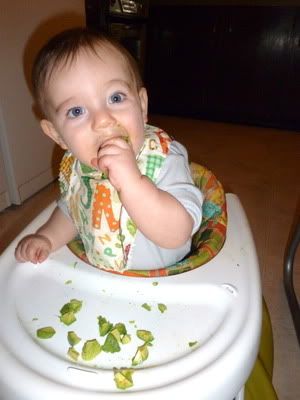 *find new and effective ways of eating: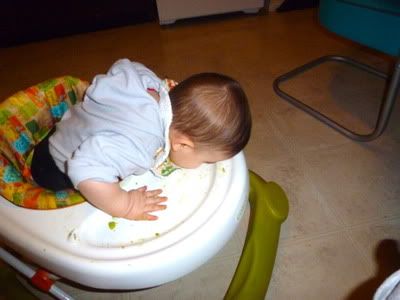 *run around like a crazy person in his walker:
*sneeze: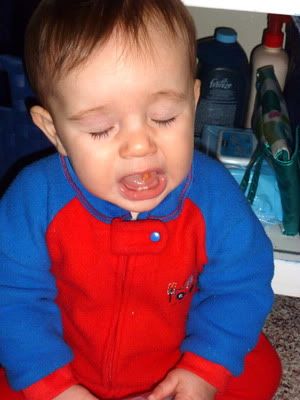 *work on his mad cruising skills, walking around holding on to stuff: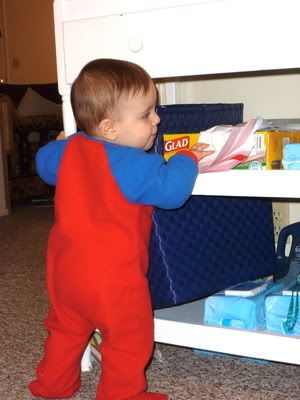 *get his homeless man look on- from eating black licorice:
*look at books:
*tentatively touch the Christmas tree (don't mind our skirtless tree):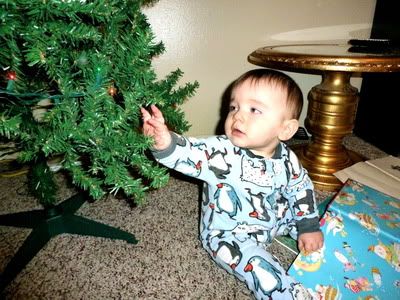 He's just becoming such a little boy now... and somehow getting cuter and cuter.